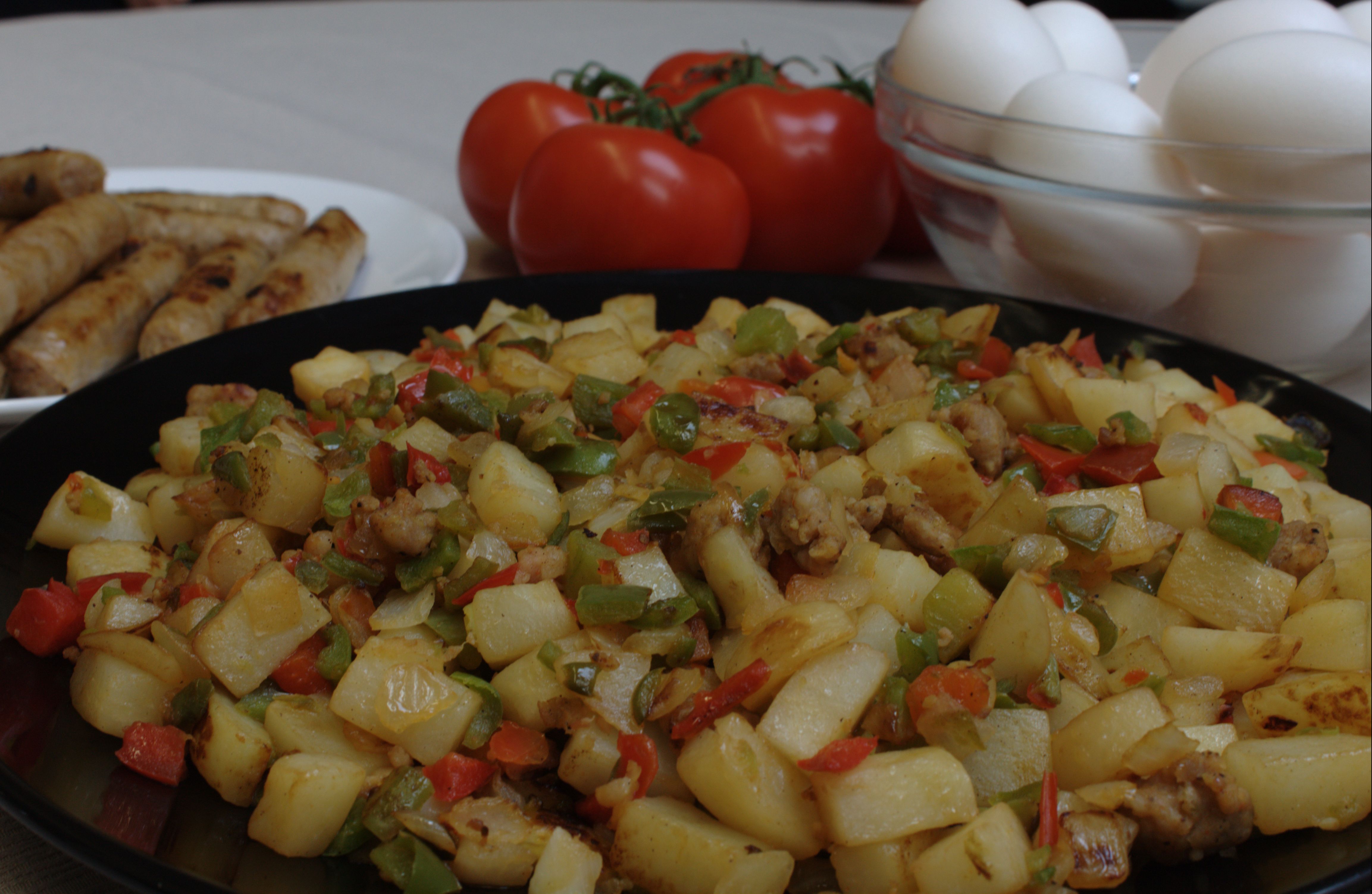 A savory blend of diced potatoes, sausage, onions and red & green peppers.
Perfect with eggs for breakfast or as a side dish to accompany lunch or dinner.
Ingredients:  Diced Potatoes (Soybean and/or Canola Oil), Cooked Sausage Crumble (Pork, Water, Spices, Salt, Dextrose, Garlic Powder), Diced Green Peppers, Diced Onions, Diced Red Peppers.
Cooking Instructions: 
Preheat a large 12" non-stick skillet with 1 tablespoon of oil (or non-stick spray) over medium-high heat.
Pour half the pouch contents into frying pan.  Heat while mixing and flipping for approximately  7 minutes.  Do Not Cover.  Serve immediately with a side of eggs. Season to taste.  Top with desired garnishes such as cheese, salsa, hot sauce or sour cream.
JUST ADD EGG OPTION:  To the heated SpudMix add 6-10 beaten eggs and scramble until desired texture.
Contact Us
Nutrition Facts
Amount per Serving
Calories 120
Fat Calories
%Daily Value*
Omega a-6 Polysaturated 1 g
Omega a-3 Polysaturated 0.2 g