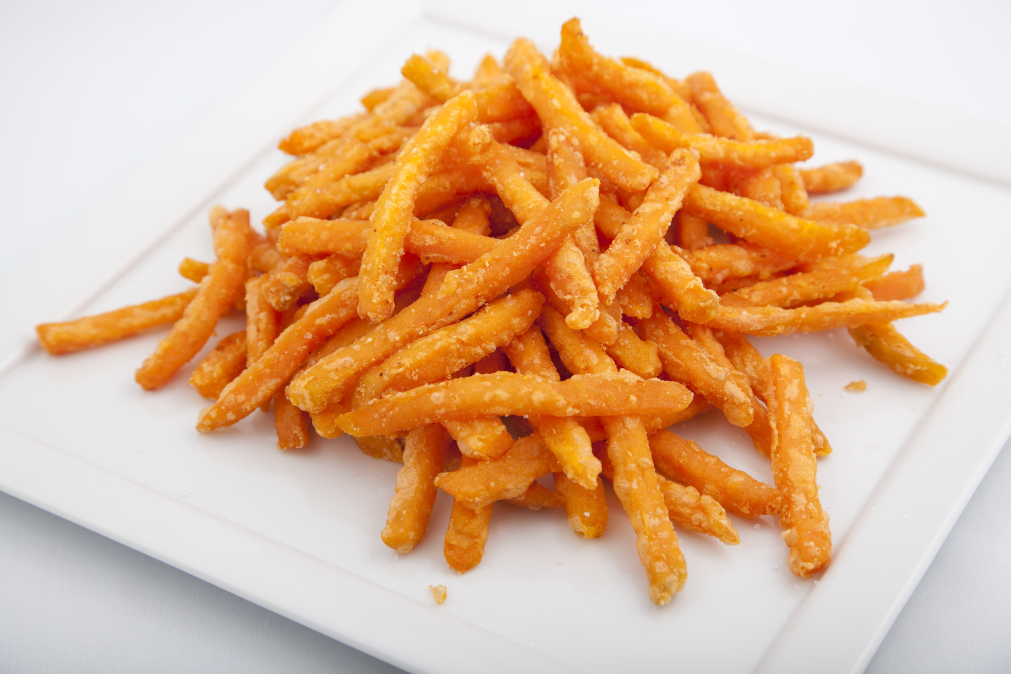 Product Description: 
Grade A, Straight Cut Frozen Sweet Potato Fries.
Whole peeled sweet potatoes cut into strips with uniform cross section dimensions, steamed blanched, battered, deep fried in non-hydrogenated vegetable oil, and individually quick frozen.
Ingredient List:
Sweet Potatoes, No Trans Fat, Soybean Oil, unbleached and un-enriched wheat flour, unmodified wheat starch, salt, leavening(sodium acid pyrophosphate, sodium bicarbonate), extractive of paprika, Xanthan gum.
Contact Us
Nutrition Facts
Amount per Serving
Calories 190
Fat Calories 80
%Daily Value*
Saturated Fat 0.5 g
3.0 %